Take your startup to the next level

Develop the skills that you need to grow your startup   

Who are these courses for?
These course will give you powers you don't current have.  Just a few of things you'll be able to do with this newfound knowledge: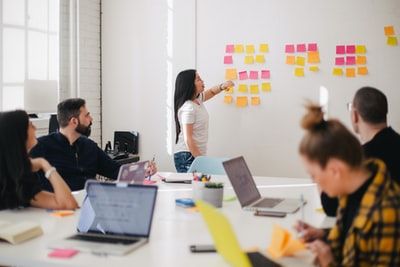 Learn how to to complete some stories without developer involvement, accelerating delivery

Get your analytics under control to understand where to focus and what experiments are effective

Leverage data not previously available for reporting
Enhance User Segmentation

Empower AB testing with no developer involvement
Improve attribution to learn what promotions were effective
Customer Success
Complete Views of a Customer will allow you to access more information about users for real time response.
Increase Conversions and Retention by leveraging personalization at scale.
Automate follow ups to fill in the holes in your funnel. 


Software Developers
Reduce the bottleneck of tasks on your plate

Focus on building the product rather than making incremental changes to convert the customer
Benefits of our training programs
Hands On approach
Our courses give you hands on experience with our methodology and with best of breed tools so you can translate those skills into your startup.
Empower yourself

Learn skills that empower you to achieve results in your company without friction and bottlenecks.
For your career
If you're looking to level up in your career, learning our methodology will give you the edge to make an impact at your company and become a leader in the new way to operate.
Get notified of our latest courses as they drop
Register interest in our coaching program
Thank you, we'll be in touch soon!
92.000
LEARNING STEPS DONE
80%
COURSE COMPLETION RATE
Our students have
a few nice things to say about us
"Course materials were excellent, the mentoring approach was excellent. The instructors did a good job of communicating and making it a more intimate arrangement. A lot of online courses fail because of the isolation, unlike eSchoolM. I definitely learned a lot."
CLIVE GRAVES
"Taking online classes here at eSchoolM has been a major benefit to me. The courses are well laid out and the instructors are supportive and responsible in returning emails. Thanks eSchoolM for allowing me to have a flexible schedule while developing my business."
NAYA SCHWARTZ
"I received my certificate, and I would like to thank eShoolM for their continuous support. The courses were challenging, but my instructors were always there supporting me and ready to help. I enjoyed the classes tremendously. I look forward to taking another class with eSchoolM."
MARIA SANDOVAL
Created with